Roofing Contractor In Arcadia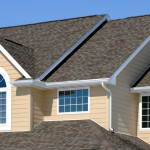 A broken or unwanted roofing system can bring in a large number of problems encompassing interior damage from stormy weather and an open invite to theft and robbery –something your home or business can poorly afford. Enter AP Roofing, commercial and residential roofing professionals – shows potential solution that you desire. Our finest roofing services offer you peace of mind. When it's about selecting the ideal roofer for the job their devotion, experience, and quality service is what differentiate us from others. Whether your roof is damaged by a recent storm or you need to change roofing materials, our staff at AP Roofing in Arcadia, will be pleased to help you. When you get to know that your home or business requires roof repair or installation, tiles installation, or lot more, AP Roofing is the roofer you want to call in Arcadia, CA. Along with providing outstanding customer service, you also wish to make sure the company has plethora of roofing materials to select from. We will offer you with a complete consultation to clarify all of your accessible options thus that you can opt the roofing plan that's the most suitable for your home or commercial need. We look ahead to add you in our list of pleased customers.
Also, you'll want to find out that AP Roofing contractor in Los Angeles that offers a variety of services to their clients and that use a variety of materials. When it comes to roofs, standard shingles are not the only option and they may not be the best choice for some buildings.
Neighboring areas we offer roofing contractor's services in Arcadia:
Santa Anita, CA

West Arcadia, CA

Sierra Madre, CA

Monrovia, CA

Mayflower Village, CA

East Arcadia, CA

Temple City, CA

North El Monte, CA

Duarte, CA

East Pasadena, CA

Lamanda Park, CA

Bradbury, CA

Kinneloa Mesa, CA

San Marino, CA

Hayes, CA

Rosemead, CA

East San Gabriel, CA
Our Roofing services in Arcadia:
Roofing Repairs

Replace Broken Roof Tiles
Roof Inspection
Roof Painting
Roof Repointing
Roof Re-ridging
Roof Glazing
Metal Roof Painting

Roofing Replacment
Residential Roofing

Roof Restoration
Clay Tile With Foam Roof Repairs
Lightweight Slate Roofing
Slate Roof Contractor
Two Piece Mission Tile
Metal Roof Installation & Repairs
Apartment Walkway Repair
Fire Free Tile- Installation OR Repair
Balcony Waterproofing Service
Rock Roof – Service & Installation
Fascia Board – Installation & Repairs
Clay Tile – Roofing
Thatched Roof
Custom Copper Gutters
S – Tile Roofing Contractor
Clay Max
Torch Down Flat Roof
Fire Resistant Cedar
Cedar Lite
Composite Shingle Roof Services
Hot Mop
Presidential Tri Lam
Polyset
Solar Roof Vent
ProShake Plus
Staggered Application
Commercial Roofing