Roofing Contractor In Azusa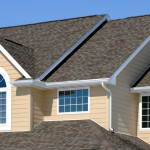 Preventive maintenance is the means of getting the best possible service life out of your roofing system counteractive repairs are finished when unexpected situation turn out to be a problem. The fixation of any roof is a major factor in the enduring structural strength. Hence do not just go for the least pricey bidder. No matter you have a disaster leak that needs direct help or want to plan an on-site commercial roof check; please call AP Roofing, the best roofing contractor in Azusa. We are all about our customers. Our ambition at AP Roofing is to offer the highly qualified commercial roofers and the finest commercial roof system for the most viable price for all of our clients. We provide roofing services for variety of roofs.
Our extremely expert team will proficiently deal with the roofing services such as roofing repair, installation and maintenance. Our specialist can help patch, reconstruct, or weatherproof your roof. Through roof inspections plus roof maintenance, we encompass the expertise for most useful roofing. Catch the peace of mind knowing that you would have reliable and top quality professionals offering estimates for roofing. We look ahead to work with your company and including you to our extensive set of delighted roof owners.
Our roofing contractors in Los Angeles and surrounding areas offers professional & reliable service with competitive prices. Give us a call for a free estimate
Our Roofing Services in Azusa
Roofing Repairs

Replace Broken Roof Tiles
Roof Inspection in Los Angeles
Roof Painting in Azusa
Roof Repointing
Roof Re-ridging
Roof Glazing
Metal Roof Painting in Azusa

Roofing Replacment Azusa

Roof Installer Azusa
Roofing Installation Contractor
New Roof

Residential Roofing Azusa

Roof Restoration in Azusa
Clay Tile With Foam Roof Repairs in Azusa
Lightweight Slate Roofing
Slate Roof Contractor in Azusa
Two Piece Mission Tile
Metal Roof Installation & Repairs in Azusa
Apartment Walkway Repair in Azusa
Fire Free Tile- Installation OR Repair
Balcony Waterproofing Service in Azusa
Rock Roof – Service & Installation
Fascia Board – Installation & Repairs in Azusa, CA
Clay Tile – Roofing Azusa
Thatched Roof
Custom Copper Gutters
S – Tile Roofing Contractor in Azusa, CA
Clay Max
Torch Down Flat Roof
Fire Resistant Cedar
Cedar Lite
Composite Shingle Roof Services in Azusa
Hot Mop
Presidential Tri Lam
Polyset
Solar Roof Vent
ProShake Plus
Staggered Application

Commercial Roofing Azusa
Service areas in Azusa where we offer roofing services:
La Fetra, CA

Citrus, CA

Kincaid, CA

Glendora, CA

Irwindale, CA

Vincent, CA

Covina, CA

Orange Avenue Junction, CA

Bradbury, CA

Duarte, CA

Charter Oak, CA

Baldwin Park, CA

West Covina, CA

Lone Hill Manor Mobile Home Park, CA

Charter Oak Mobile Estates, CA

Monrovia, CA

San Dimas, CA