Roofing Contractor In Canoga Park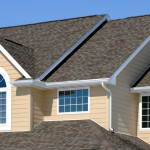 Water drips are the initial warning that roof maintenance might be in list. Paying no attention to the marks only because you don't have leaks on your roof now, is not a good thought. Water marks on the rooftops or walls is a definite symbol of nuisance that would get poorer if not handled on time. Don't overlook those Water Marks on Ceiling. An expert roofer with quality materials can create all the difference when you encounter a roofing challenge.
Do you need a roofing contractor in Canoga Park to repair or replace your roof? Are you in search of tough, resilient roofing that defending against ruthless weather conditions? Give AP Roofing a call. The AP roofing's roof installations contractors are locally licensed, insured, and have a comprehensive background-screening procedure before performing a free in-home session. We recognize the importance of an incorporated system utilizing the finest underlayment on the market and appropriate roof aeration. We provide a broad range of Colors and Styles to suit the customer's requirement. We make every effort to offer professional, well-timed service at a reasonable price. We are devoted to outstanding service and will convey the very best expertise. What could you expect more, advice is always free of charge! Call now 1-877-707-LEAK for a free estimate.
AP Roofing contractors Los Angeles offers a wide range of roofing services in Los Angeles an it's surrounding areas. Call us now 1-877-707-LEAK or fill up the form for a free roofing estimate
Roofing Services Available in Canoga Park:
Roofing Repairs Canoga Park

Replace Broken Roof Tiles
Roof Inspection in Canoga Park
Roof Painting
Roof Repointing
Roof Re-ridging
Roof Glazing
Metal Roof Painting

Roofing Replacment

Roof Installer
Roofing Installation Contractor
New Roof

Residential Roofing Canoga Park

Roof Restoration
Clay Tile With Foam Roof Repairs
Lightweight Slate Roofing
Slate Roof Contractor in Canoga Park
Two Piece Mission Tile
Metal Roof Installation & Repairs
Apartment Walkway Repair
Fire Free Tile- Installation OR Repair
Balcony Waterproofing Service
Rock Roof – Service & Installation
Fascia Board – Installation & Repairs
Clay Tile – Roofing
Thatched Roof
Custom Copper Gutters
S – Tile Roofing Contractor in Canoga Park
Clay Max
Torch Down Flat Roof
Fire Resistant Cedar
Cedar Lite
Composite Shingle Roof Services
Hot Mop
Presidential Tri Lam
Polyset
Solar Roof Vent
ProShake Plus
Staggered Application

Commercial Roofing Canoga Park
Roofing Service areas in Canoga Park:
Weeks Poultry Colony, CA

Winnetka, CA

Woodland Hills, CA

West Hills, CA

Tarzana, CA

Lakeside Park, CA

Reseda, CA

Chatsworth Lake Manor, CA

Calabasas, CA

Chatsworth, CA

Northridge, CA

Hidden Hills, CA

Runnymede Poultry Colony, CA

Calabasas Highlands, CA

Deer Lake Highlands, CA

Fern Ann Falls, CA

Sylvia Park, CA