AP COMMERCIAL ROOFING CONTRACTOR SERVICES IN LOS ANGELES, CA.
| | |
| --- | --- |
|  Lightweight slate |  Slate |
| Replacing broken tiles | New roofs |
| Roof restorations |  Clay tile with foam |
|  Two piece mission tile |  Rock Roof |
| Metal roofing | Facia |
|  S Tile |  ClayMax® tile |
|  ProShake Plus® tile |  ProShake Plus® with Polyset® foam |
|  Fire-Resistant cedar |  FireFree slate |
|  CedarLite® tile |  Clay tile |
|  Presidential Tri Lam |  Composition Shingle |
|  Hot mop |  Torched down flat roof |
|  Staggered application |  Custom copper gutters and flashing |
|  Balcony waterproofing |  Apartment walkway repair |
|  Solar roof vent |  Thatched roof |
Commercial Roofing Service Brochure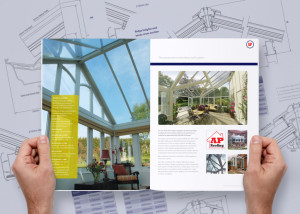 If you are looking for a commercial roofing solution that you can trust, look no further than AP Roofing.

All too often, property owners only think about their roofs when problems hit, such as when a big rainstorm reveals a serious leak. However, taking good care of your roof now can save you a lot of time, money and stress by reducing the risk of problems in the future.
At Los Angeles Roofing AP, we can help you ensure that your roof is in good condition, and we can help you address any problems we might find. We offer genuine, personal service, whether you own dozens of commercial and industrial properties or a single family residence. We have years of experience in the roofing industry, and bring our expertise and knowledge to every project.
AP Roofing – Commercial Roofing Project Management
While you are in the planning phase of your commercial building project we recommend that you talk to AP Roofing 1st. We have the experience and industry knowledge to assist you with the selection of the best metal roofing products and their application for your project.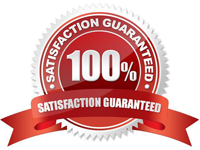 Our team of tradesmen are fully qualified and experienced professionals who have a solid commitment to helping you achieve the highest standard of workmanship for your project.
AP Roofing are also qualified in the removal of asbestos sheeting, ensuring that your site is left in a safe, habitable condition. If you have any concerns regarding the removal of asbestos you are more than welcome to talk to us for friendly advice and prompt service.
Roofing AP
License #C39-951030
FOR YOUR FREE ESTIMATE
CALL US RIGHT NOW! (877) 707 – LEAK(5325)
Tags Keywords: commercial roof, commercial roofing repair, commercial roof replacement, roofing repair, shingle roof repair, commercial roof installation, shingle roof replacement, flat roof repair, ap roofing, flat roof replacement, commercial flat roof, roof repair estimate, estimate roofing, emergency roofing.