we provide the following services:
Types of roofing
Lightweight slate
Slate
Clay tile with foam
Two piece mission tile
Rock Roof
S Tile
ClayMax® tile
ProShake Plus® tile
ProShake Plus® with Polyset® foam
Fire-Resistant cedar
FireFree slate
CedarLite® tile
Clay tile
Presidential Tri Lam
Composition Shingle
Hot mop
Torched down flat roof
Staggered application
Custom copper gutters and flashing
Balcony waterproofing
Apartment walkway repair
Solar roof vent
Thatched roof
Licensed: Yes, I we are appropriately licensed for the trade.
(All statements concerning insurance, licenses, and bonds are informational only, and are self-reported. Since insurance, licenses and bonds can expire and can be cancelled, homeowners should always check such information for themselves.)
LA Roofing License #C39-951030
Service Area: Los Angeles, sun fernando valey, pasadene, vantura Roofing Contractors Serving the Southland since 1990 Roof Services for Southern California the last 25 years!
AP Roof Los Angeles Roof Repair.
Roof Repair is repairing a particular section of your roof. This is generally cheaper than choosing to replace the entire roof. This applies to homes that have roofs that have little and manageable damage. Simple roof damages such as holes and broken chunks could be easily treated by a roof repair service from a reliable Los Angeles Roof Contractor like AP Roofing. Our contractors will take care of inspecting the depth of the roof damage and asset what needs to be done in order to bring it back to its original condition. Typically, roof repairing can be done
To Repair or Replace?
Choosing whether to get a roof repair or roof replacement may require serious decision making. This is where Los Angeles AP Roof repair contractors come in. No one wants to waste money on repairs when a replacement is needed. AP roofing contractors will help assess the condition of the roof and suggest solutions while considering your budget and preferences.
AP Service Brochure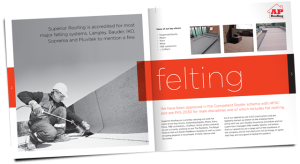 at AP Roofing supplying a reliable and efficient service, if you would like to arrange a free no obligation quote please feel free to contact us via our contact us page, or call us at 877 707-5325