WE PROVIDE RESIDENTIAL ROOFING IN LOS ANGELES, CA.
At ROOFING AP Los Angeles we understand that your home is a very important investment and to assist in protecting that investment we provide the following services:
| | |
| --- | --- |
|  Lightweight slate |  Slate |
| Replacing broken tiles | New roofs |
| Roof restorations |  Clay tile with foam |
|  Two piece mission tile |  Rock Roof |
| Metal roofing | Facia |
|  S Tile |  ClayMax® tile |
|  ProShake Plus® tile |  ProShake Plus® with Polyset® foam |
|  Fire-Resistant cedar |  FireFree slate |
|  CedarLite® tile |  Clay tile |
|  Presidential Tri Lam |  Composition Shingle |
|  Hot mop |  Torched down flat roof |
|  Staggered application |  Custom copper gutters and flashing |
|  Balcony waterproofing |  Apartment walkway repair |
|  Solar roof vent |  Thatched roof |
Residential Roofing Service Brochure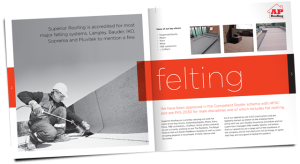 An overview of our roofing services from Design-build, General roofing Contracting to Small Jobs and Service Work
As a homeowner, there are many costly responsibilities that can take a toll on your finances. From routine maintenance to extensive repairs, it's important to find trustworthy providers that will help you keep costs down while offering top quality services. A leaking roof is one of the many headaches you may experience as a homeowner. Prompt attention to even the tiniest of leaks makes it easier to avoid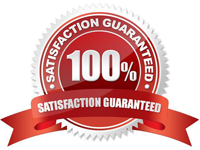 larger headaches down the road. Without attention, a roof leak can become much larger and lead to serious structural problems. Whether you're in need of routine care or major repairs, Roofing AP has the expertise to provide assistance and reasonable rates. AP Roofing will identify the source of the leak by inspecting the attic and your roof. Do not attempt to do it yourself, the roof may be weak and you want to avoid a fatal injury.
Los Angeles area residents have relied on Roofing AP for all of their roofing needs for many years. With a track record of offering top-notch services and repairs at rock bottom prices, you can rely on us when you're in need of roofing services. Our roofing services include:
Waterproofing
Roof Repairs: Presidential shake repairs, concrete tile repairs, Spanish tile repairs, wood shake repairs, torch down repairs, and more.
Roof Installation: Asphalt shingles, metal shingles, steel roofing, flat roofing, slate roof, shingle roofing, torch down, and more.
Roof Replacement: Composition slate, clay tile, concrete tile, metal roofs, and more.
Roof Construction
With our vast array of residential service options, you are sure to find the solution to your roofing needs at AP Roofing.
Tags Keywords: los angeles residential roof repair, home roofing replacement, emergency roofing services, ap roofing, shingle roof replacement, flat roof repair, residential roof replacement, roof leak epair, metal roof repair, metal roof coatings, metal roof installation, residential roof installation, tile roof repair, tile roof replacement,