WE PROVIDE RESIDENTIAL ROOFING IN LOS ANGELES, CA.
At ROOFING AP Los Angeles we understand that your home is a very important investment and to assist in protecting that investment we provide the following services:
Residential Roofing Service Brochure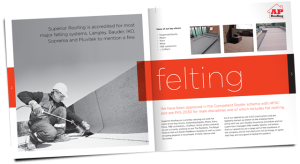 An overview of our roofing services from Design-build, General roofing Contracting to Small Jobs and Service Work
A strong roofing system is fundamental to your home's structure as it makes sure the protection of the house. Before making major investment decisions for residential roof replacements and repairs, use some time and get a professional residential roofing service provider.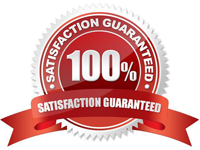 AP Roofing Services is an insured and licensed residential roofing service provider with vast experience. Every phase of your project, from pre-construction till the end, it's essential for success. We make use of the premier ranking materials to make sure outstanding performance and the expanded life of your construction. The materials that we utilize include, clay tile with foam, two piece mission tiles, S tile, ClayMax tile, ProShake Plus with polyset foam, Firefree slate, Fire-Resistance Cedar, CedarLite tile, which assures excellent outcomes. Whether you need an entire roof installation or just a small roof repair, our thorough understanding of roof maintenance has allowed us to put forward all roofing requirements.
We focus on rock roof, metal roofing systems, facia, torched down flat roof, solar roof vent and thatched roofing solutions. Our devoted expert will assist you in selecting and designing a roof as per your particular needs. We also provide Presidential Tri Lam, Composition shingle, staggered application, balcony waterproofing, apartment walkway repair, custom copper gutters and flashing with an extensive variety of composite and tile roofing options to manage all your residential roofing requirements. You can get the benefits of restoration by using lightweight, walk-able, genuine slate roof. Moreover Replacing broken roof tiles let you avert roof drips and consequent ceiling damage in the rainy weather.
Los Angeles area residents have relied on Roofing AP for all of their roofing needs for many years. With a track record of offering top-notch services and repairs at rock bottom prices, you can rely on us when you're in need of roofing services. Our roofing services include:
Waterproofing
Roof Repairs: Presidential shake repairs, concrete tile repairs, Spanish tile repairs, wood shake repairs, torch down repairs, and more.
Roof Installation: Asphalt shingles, metal shingles, steel roofing, flat roofing, slate roof, shingle roofing, torch down, and more.
Roof Replacement: Composition slate, clay tile, concrete tile, metal roofs, and more.
Roof Construction
With our vast array of residential service options, you are sure to find the solution to your roofing needs at AP Roofing.
Tags Keywords: los angeles residential roof repair, home roofing replacement, emergency roofing services, ap roofing, shingle roof replacement, flat roof repair, residential roof replacement, roof leak epair, metal roof repair, metal roof coatings, metal roof installation, residential roof installation, tile roof repair, tile roof replacement,